"Any credible horse book . . .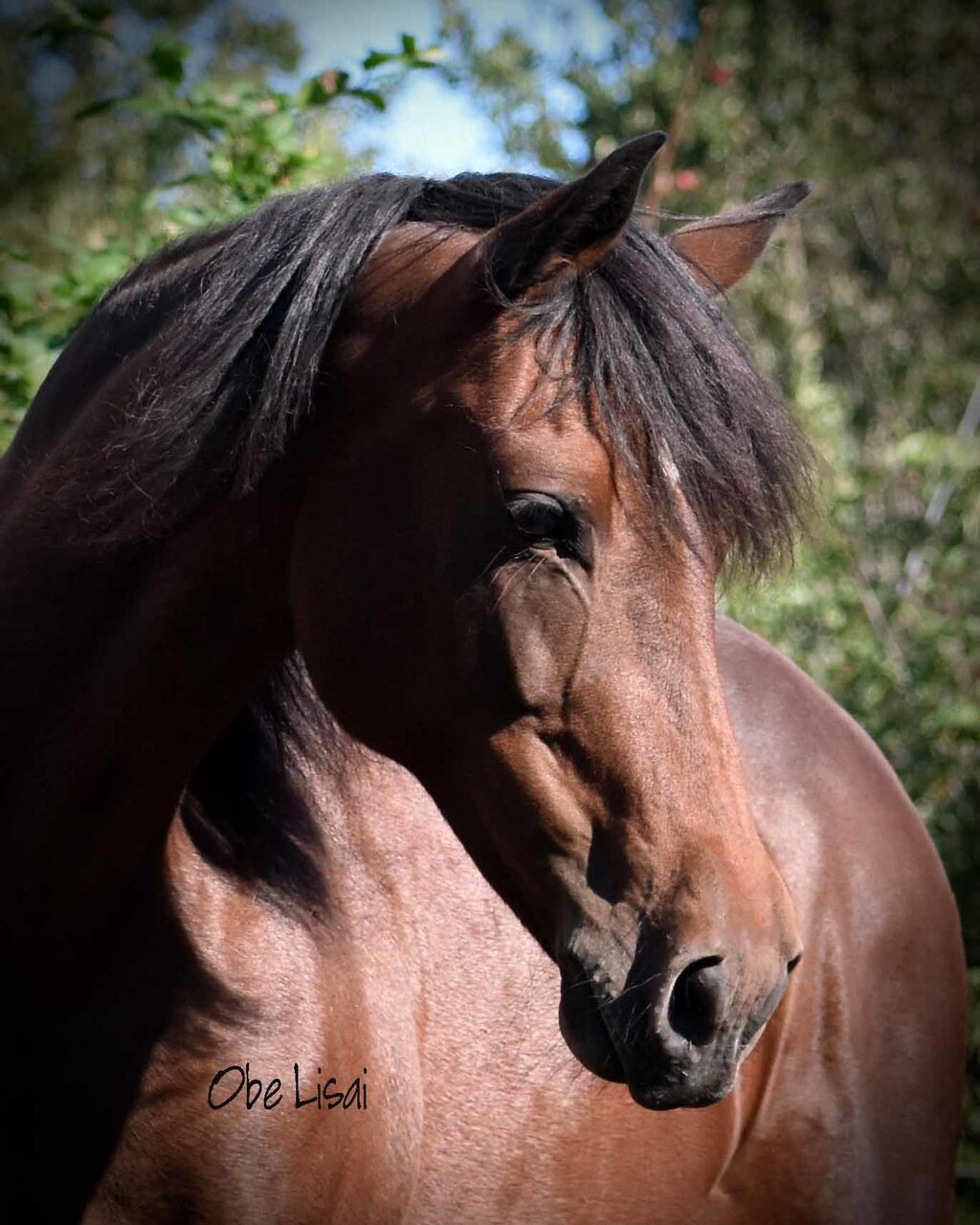 " . . . must encompass the fact that horses are large, independent-minded creatures whose opinions sometimes diverge from those of their riders, and Jessie Haas has perfected the knack of balancing the horse's perspective with the human's within the same narrative . . ."

Anita L. Burkham, "What Makes A Good Horse Book," The Horn Book, January 2014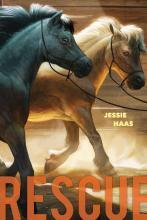 Middle-grade Fiction

"Joni . . . loves the quiet and calm of her family's sheep farm; she loves riding her pony, Archie, after school. But her best school friends don't live nearby, so when a new girl, Chess . . . moves (in) . . . she's intrigued by the possibility of a new friend. Chess loves Joni's horse, kittens, and sheep, but she asks uncomfortable questions: don't the sheep mind being shorn? Milked? Eaten? Joni doesn't know how to answer, but she does challenge Chess's interpretation of her neighbor's treatment of her miniature horses--Chess is certain their muzzles, which restrict them from overgrazing, are cruel, while Joni knows they keep the animals safe on lush pasture. When Chess steals the minis and sets them free to eat, the near disaster challenges their budding friendship . . . Joni's first-person voice is fresh and true. As always, Haas knows her horses, and she explores the issue of animal rights with sensitivity to both sides. A satisfying read."
Kirkus, Feb. 1, 2018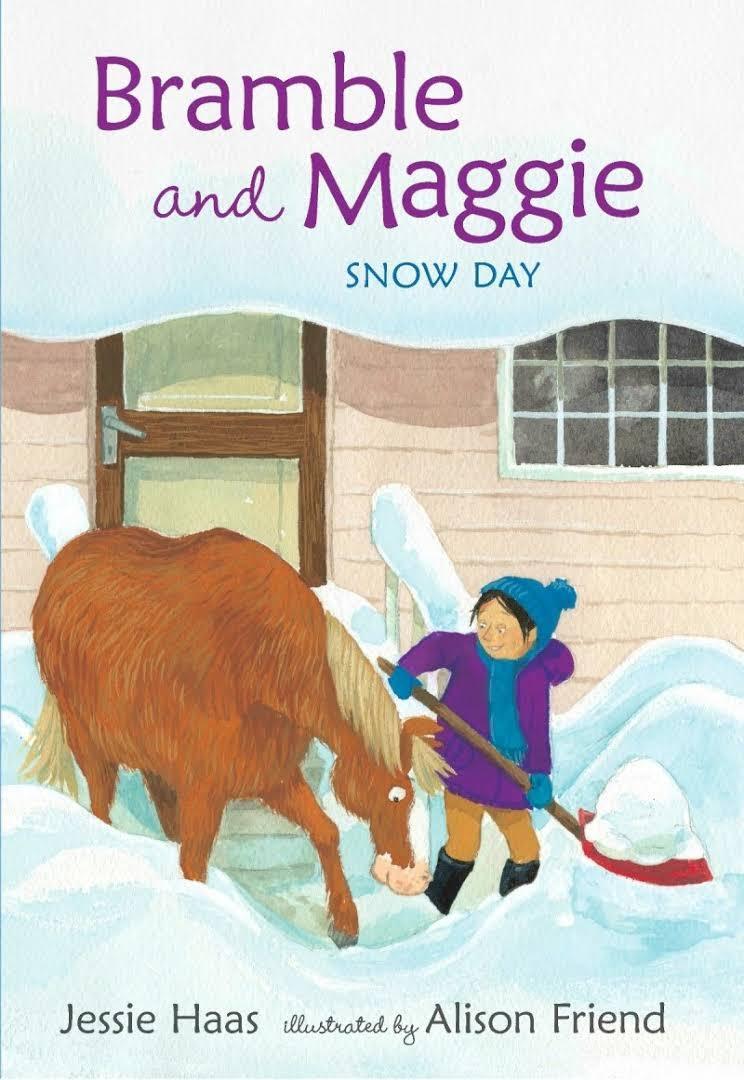 A Booklist Editors Choice, 2016
Starred Review
"Maggie's family prepares for a big winter storm while her horse Bramhble watches. That night, Bramble shoves her stall door open and trudges through the deep snow, relishing the exciting storm. She becomes a hero the next morning when she helps clear away the snowdrift that blocks her family's door. They all walk to nearby houses, enjoying the camaraderie of their neighbors, shoveling walkways and gathering together for an impromptu feast around a fire. The story unfolds in three chapters: before, during, and after the storm. Writing short, effective sentences, Haas does a particularly good job of expressing the horse's point of view as fully as Maggie's. The girl knows that Bramble's long hair will keep her warm all night, but Maggie never guesses how the snow feels to Bramble; first the cold tickle of falling flakes, then the warmth of the blanket of snow on her back, and finally the pleasure of feeling stronger than the storm: "It was just air and snowflakes. She was a horse." Lighting up every page, expressive gouache paintings feature rounded forms and rich colors that glow brilliantly against backdrops of white snow and blue/gray skies. From the Bramble and Maggie series, here's a beautifully crafted book for beginning readers." Carolyn Phelan, Booklist, Starred review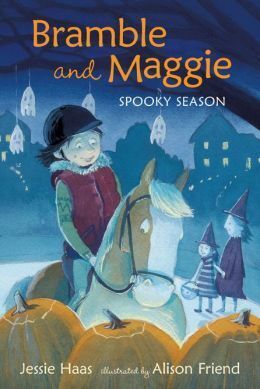 It's Fall. The air is crisp, and Bramble (the horse) has fun pretending to be afraid of every crinkling leaf. Pretty soon that stops being fun for Maggie. (Why do they call it Fall?)
Then comes Halloween. Will their costume be pretty, or scary? And can Bramble and Maggie handle a trick-or-treat ride full of pumpkins and ghosts?
Spooky Season explores pretend fear, real fear, and the power of treats over horses and humans, in an easy reader format.
"Clear, lively prose and soft, expressive gouache illustrations (Alison Friend) combine for a Halloween friendship story." Horn Boo, 2014

"...shows young readers that you can be a little afraid as you face your fears. Readers will be able to easily connect to Maggie as they have to be patient with the many new things in their lives as well. They will also relate to Bramble, who likes to be contrary until she feels comfortable with a situation. This fits beginning readers to a T. They can be a bit squirrelly on occasion too." Jeff Berger,NCTeacherstuff.blogspot.com

A Junior Library Guild selection

Free Bramble and Maggie CCSS curriculum guide!
Click on the link below to download--
and print your own free Bramble and Maggie bookmarks.

FIRST 2 BOOKS IN THE SERIES NOW IN PAPERBACK!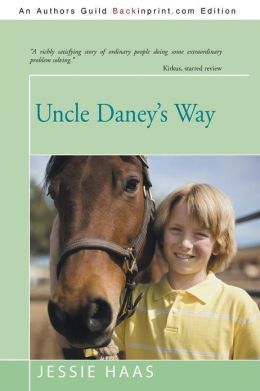 "When Uncle Daney got out of the hospital, there was no place to put him but the barn." In a tightly built stall that's nicer than the trailer where Cole and his family live, but Cole is worried. Uncle Daney is a logger. Loggers have a rough reputation. What if this guy isn't pleased?
But Uncle Daney turns out to be a sweet little cricket of a man, in a wheelchair. What Cole should have worried about is the gigantic logging horse Uncle Daney brings with him. How can the family afford to keep Nip? This middle-grade novel on the Dorothy Canfield Fisher Award list, and Texas Bluebonnet Award list. Also available as an ebook.
"...a thrilling ride."
New York Times Book Review
A Junior Library Guild Premier Selection
Kliatt (starred review)says, "(Haas) really outdoes herself with this one. Scary and challenging...This is fine historical fiction, with suspense on every page and a courageous young man who is quite a hero.
ALA Booklist says, "Haas writes gracefully and evocatively of boy, horse, and desperate men...a thrilling tale with many opportunities for discussion.
SLJ says, "...the story moves at the same fast pace as the horse and unknown rider...Dialogue and characterization are tops here."
Kirkus says, "...the action and nuanced writing carry the reader pell-mell to a wholly believable end. Haas's best yet for older readers."

Dorothy Canfield Fisher Award Master List (Vermont)
New Mexico Land of Enchantment Award Master List
Georgia Children's Book Award Master List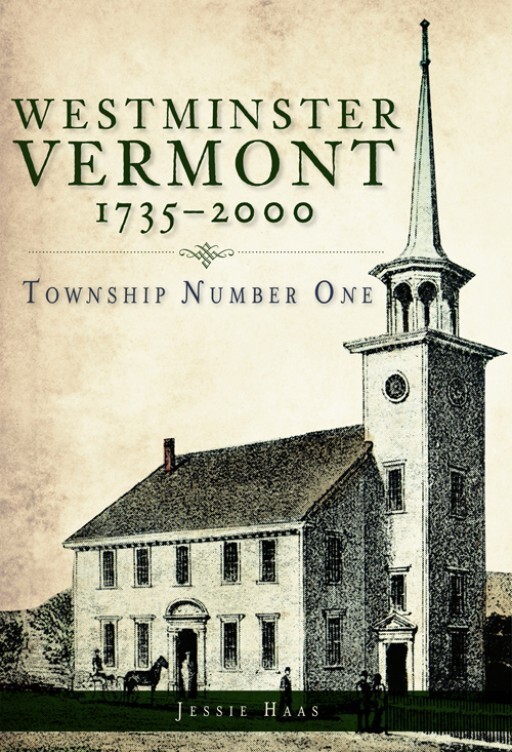 WESTMINSTER, VERMONT, 1735-2000: TOWNSHIP NUMBER ONE

The history of my hometown, a project of the Westminster Historical Society, with an introduction by Governor Peter Shumlin.

Westminster got its first charter from Massachusetts in 1735, making it the oldest chartered town in Vermont. It was the site of the Westminster Massacre, the first fatal conflict of the American Revolution. Vermont declared independence form New York at Westminster, which also hosted the first Vermont printing press. Our first newspaper was printed here, as well as our first paper currency; later the same afternoon, Vermont's first counterfeiting case commenced. Through the centuries Westminster has produced silk, tobacco, wool, fruit and vegetables, and Vermont's first aged sheeps' milk cheese.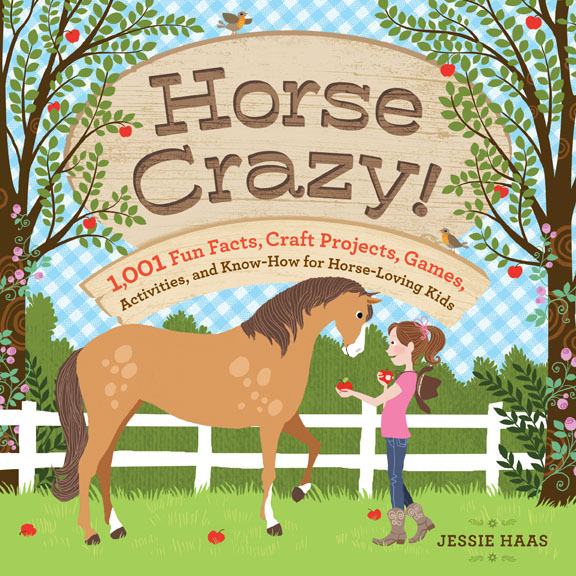 2009 Teacher's Choice Award, Children's Category
2009 American Horse Publications Award

How horse-crazy are you? Would you crochet a saddle blanket? Knit a curry comb? Do you like to draw horses, read horse books, watch horse movies, and of course, ride ride ride? HORSE CRAZY is for you. Over 400 pages of facts and fun, with pictures on nearly every page.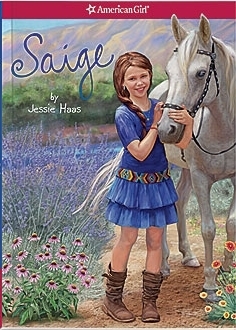 Saige loves art, horses, and her grandmother Mimi. But on the first day of classes in Albuquerque, New Mexico, she discovers that this year her school won't have art. Mimi, an artist, is planning a fundraiser to help raise money for after-school-classes, but when Mimi is injured in an accident, Saige has to carry on with the fundraiser, with the help of old and new friends and a wonderful artistic horse named Picasso.